LA Marathon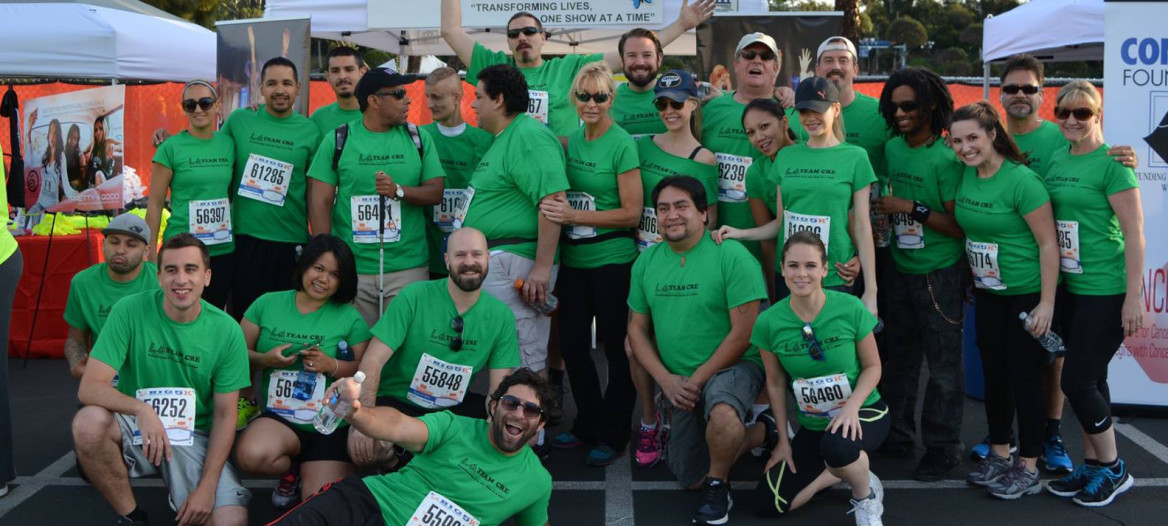 How do you join Team CRE Outreach?
Registration is a simple two-step process:
Step 1: Sign up to run/walk the LA Big 5K race using this link to register. CRE has paid the fee, which you'll see after completing the registration process.
Step 2: Join our fundraising team on EverydayHero.com to help us reach our goal of raising $10,000!
Questions? Email Team CRE Outreach with "LA Marathon" in the subject line. 
Team CRE Outreach runs the LA Big 5K & LA Marathon
MARCH 18, 2017 – MARCH 19, 2017
For the 4th year in a row, CRE Outreach is an official charity partner of the LA Marathon and LA Big 5k! Join Team CRE Outreach for the LA Marathon or LA Big 5K as we raise money and awareness to transform lives…one show at a time.
Already registered for the race? You can still join the team! Just click here to join the fundraising team!
Running is better when done together. Here's what you can expect when you join Team CRE:
Tips & support from your running team at CRE Outreach
Personalized fundraising page on EverydayHero.com
Prizes for team members that help us reach our goal
Registration cost for the 5K race is paid for by Team CRE Outreach
Each team member is expected to raise at least $350
DETAILS
LA Big 5K Race
March 18, 2017 @ 8AM
Venue: Dodger Stadium
1000 Elysian Park Ave
Los Angeles, 90012